芙芮西天然果物Juice100%百香果汁
Fresh- 100% Passion Fruit Juice
Add Inquiry
Product Description
100% fresh passion fruit juice! Processed by HPP, the sweet and sour taste of passion fruit and the nutrition are completely preserved. With abundant pulp and seed, it gives your beverage layers of texture and fruity aroma. A perfect match for green tea, or mixing with other fruits. Absolutely an irresistible summer drink.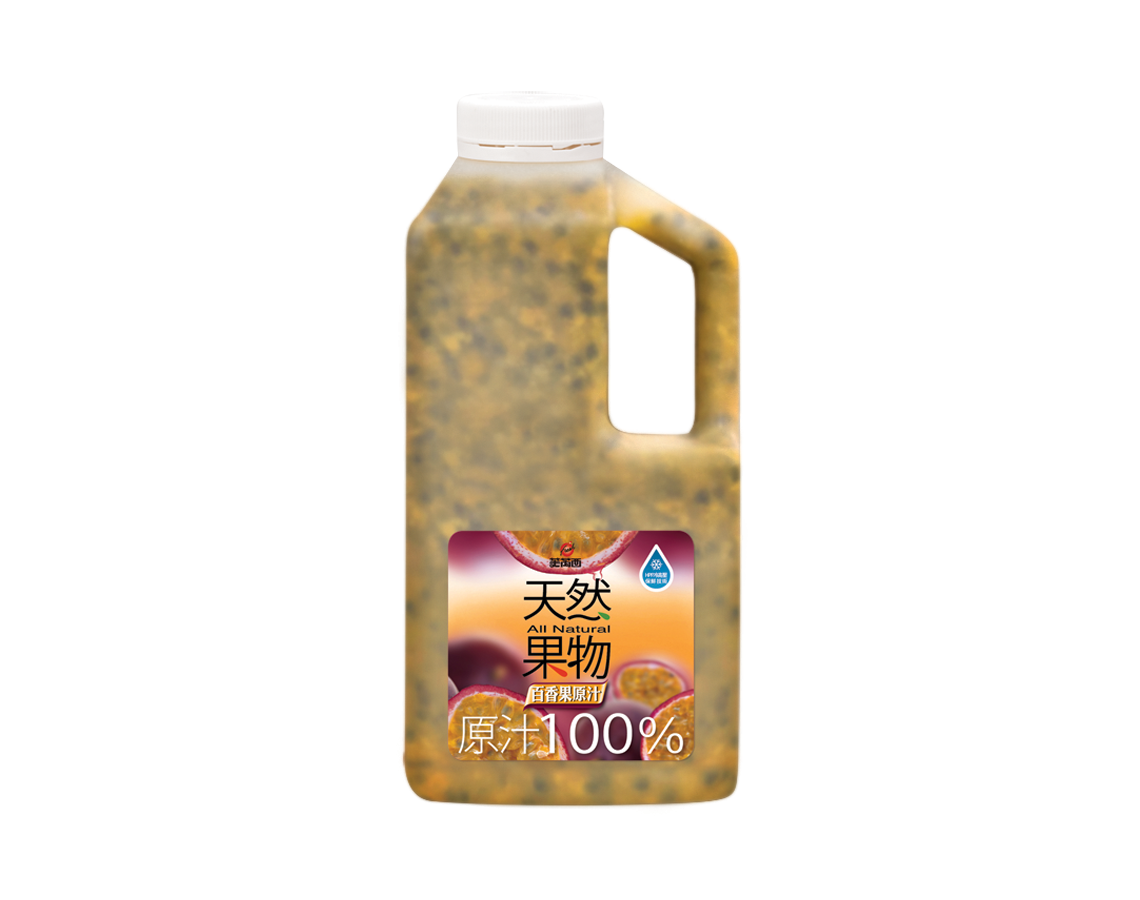 In the mood for something tropical and delocious? Try our Fresh 100% Passion Fruit Juice! This delicious and exotic flavor will delight your senses and make you feel refreshed. This wonderful drink can be the perfect addition to your breakfast or a pleasant beverage to drink at mid-day.
Specification
| | |
| --- | --- |
| Size | 1000ml |
| Shelf life | 12 months in the freezer, refrigerate after use |
| Ingredients | 100% passion fruit juice |
Brand Story
This generation is not only pursuing the trend of nature and healthy food, but also requiring for no sugar added, no artificial flavors and no preservatives(-free).
We heard all of this! Our 100% natural juice comes from seasonal fresh fruits. The precious nutrition which is gifted by Mother Nature is preserved by high standard pasteurization techniques. You can experience pure joys, satisfactions and safety by drinking our 100% natural juice.
You might also be interested in