芙芮西芭樂綜合果汁
Fresh- Mixed Guava Juice
Add Inquiry
Product Description
Guava is the king of Vitamin C. We mix with apple juice and grape juice to complement guava juice, bringing more fruity flavor and better smooth texture.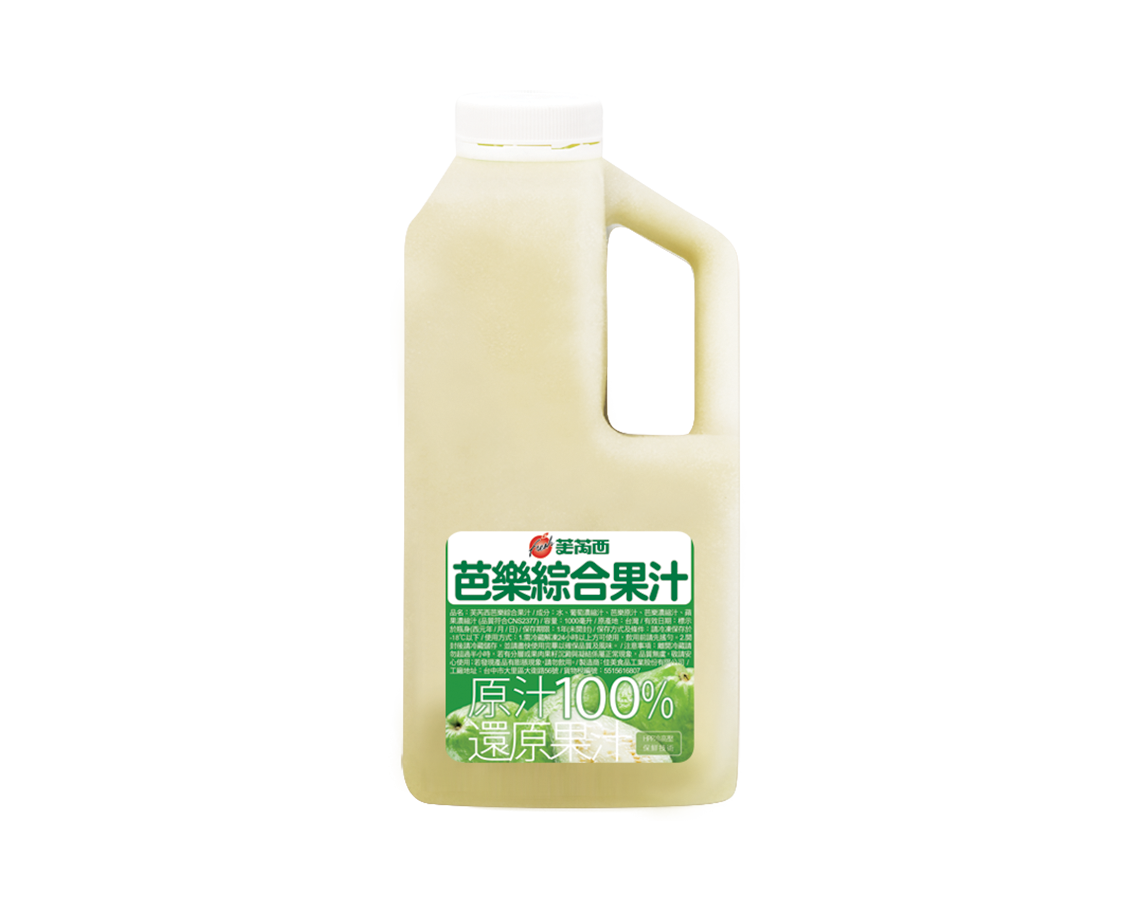 Guava brings back a host of childhood memories and so does this Fresh Mixed Guava Juice. Our juice has no preservatives, which gives you abundant nutritions.
Contact Creation Food for more info.
Specification
| | |
| --- | --- |
| Size | 1000ml |
| Shelf life | 12 months in the freezer, refrigerate after use |
| Ingredients | Water, Concentrated Grape Juice, Guava Juice, Concentrated Guava Juice, Concentrated Apple Juice |
Brand Story
You might also be interested in