Coffee Man Drip Coffee Mandheling Blend
Coffee Man Drip Coffee Mandheling Blend
Product description
Key Features
Single served hand drip coffee, Manhandling. Flavours of sweet herb and spices. Well balanced and full body with the mild cigar and chocolate finish.
Made 100% in Taiwan. Contact us for more Taiwan drip bag coffee flavour.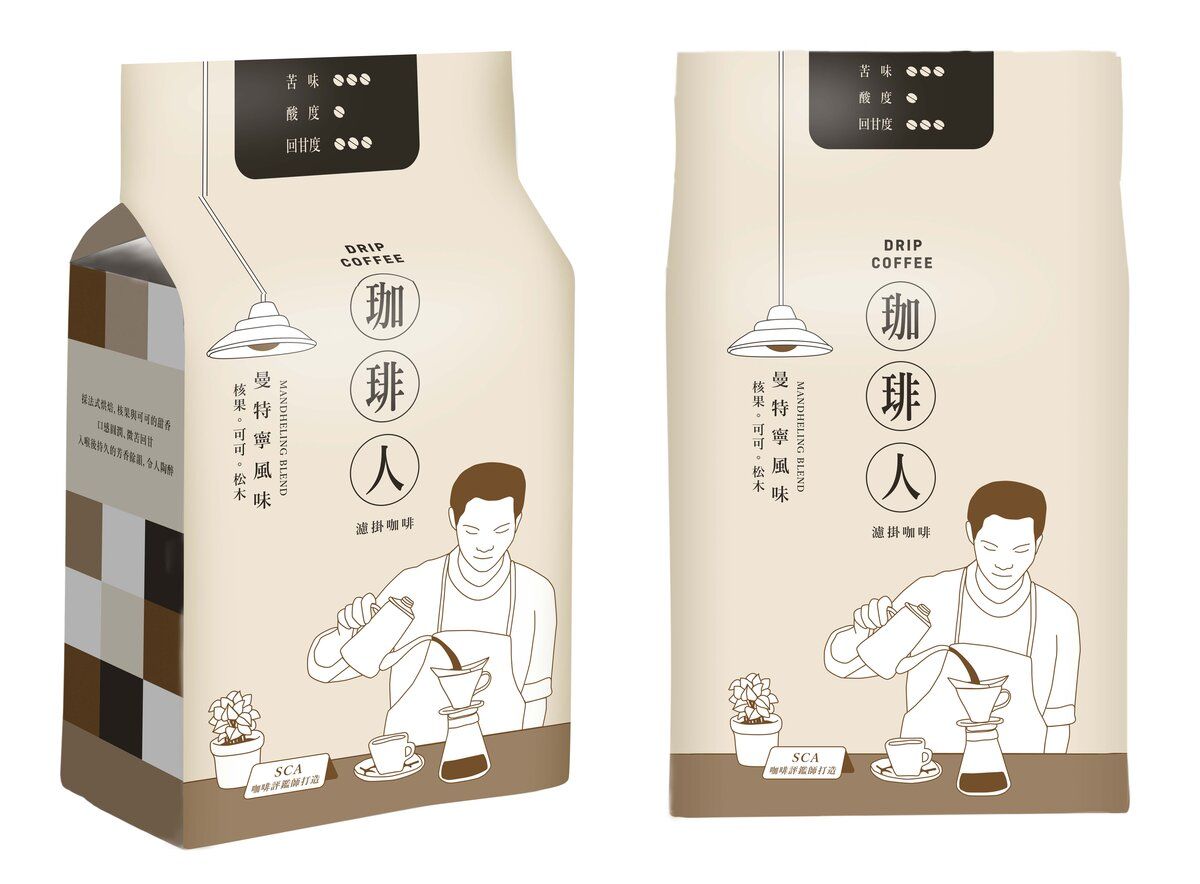 Specification
Packaging
9g x 50 packs / bag; 12 bags/carton
9g x 8 packs / bag; 12 bags/carton
Shelf Life
18 months
Storage Conditions
Room temperature, avoid direct sunlight
Ingredients
100% ground coffee
Commodity story
Brand Story
Since 1995, we have been devoted to running our coffee business. We founded our brand "璞珞珈琲" (P.R.O. Coffee) and introduced the first large-scale and fully automated coffee roasting production line to Taiwan. Because of our early start in the coffee business, we have been able to find and provide the best quality coffee beans for our clients. In order to do so, our baristas and specialists are very particular about the origin, flavor, grade, and roasting of the beans. And it is because of our persistence in quality that we can continue providing enjoyable coffee experiences with everyone.
Brand Spirit
From bean selection, to coffee roasting processes, to new product developments, there is an SCA (Specialty Coffee Association) approved professional making sure our coffee beans are of the best quality. It is because of our careful measures that we were able to receive high ratings from Coffee Review and furthermore, be able to present outstanding products to our clients.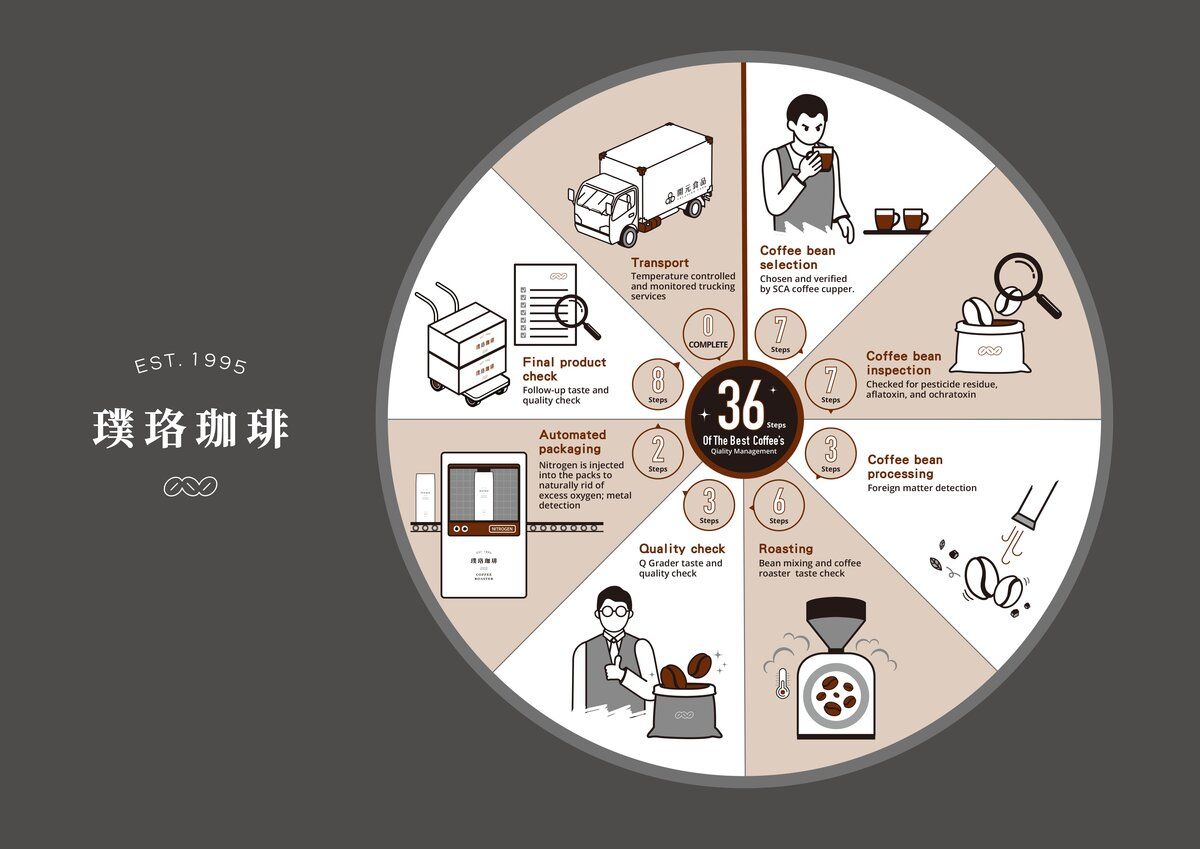 You might also be interested in