開元和風洋蔥醬
Creation Series- Salad Dressing (Japanese Soy Sauce Style)
Add Inquiry
Product Description
This refreshing Japanese-style dressing takes the common staple of soy sauce mixed with the onion and dried fish flakes. Pure brewed soy sauce (produced from non-GMO whole-grain soybeans).
To truly capture that delicious homemade taste, we take special care to avoid using any preservatives in our food. Suggested dishes: salad, noodles, any dressing or meat.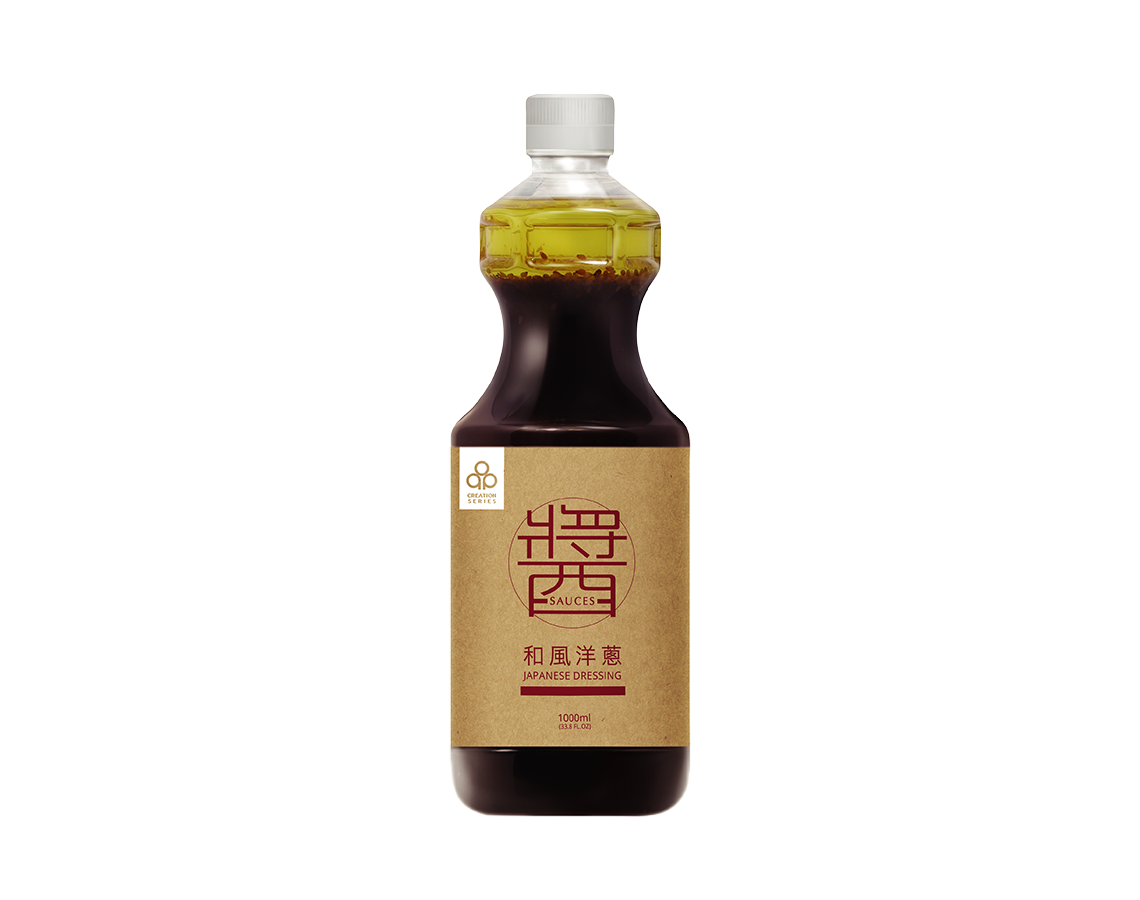 This popular savoury dressing is perfect for salads, steaks, and other barbecue foods. Dress up your salads differently with our high quality Japanese salad dressing!
Contact Creation Food for more info.
Specification
| | |
| --- | --- |
| NET WEIGHT | 1000ml |
| STORAGE INSTRUCTIONS | Best By 270 days from date of manufacture (DDMMYYYY); Store in a dark place at room temperature. Refrigerate once opened |
| INGREDIENTS | Water, invert sugar, brewed soy sauce, rice vinegar, apple juice concentrate, onion, canola oil, salt, squid concentrated extract, corn syrup (sticker), mustard powder, sesame, rosemary extract |
You might also be interested in
Brand Story