開元柚子油醋醬
Creation Series- Salad Dressing (Pomelo Flavour)
Add Inquiry
Product Description
Pure brewed soy sauce (produced from non-GMO whole-grain soybeans). The sweetness of the citrus fruit juice can bring out the sweet taste of the food at the entrance. A new depth of profound flavors is added to the refreshing tast

e of citrus juice.To truly capture that delicious homemade taste, we take special care to avoid using any preservatives, chemical seasonings, artificial coloring, or artificial sweeteners in our food. Suggested dishes: Salad, Noodles, any Dressing or Seafood.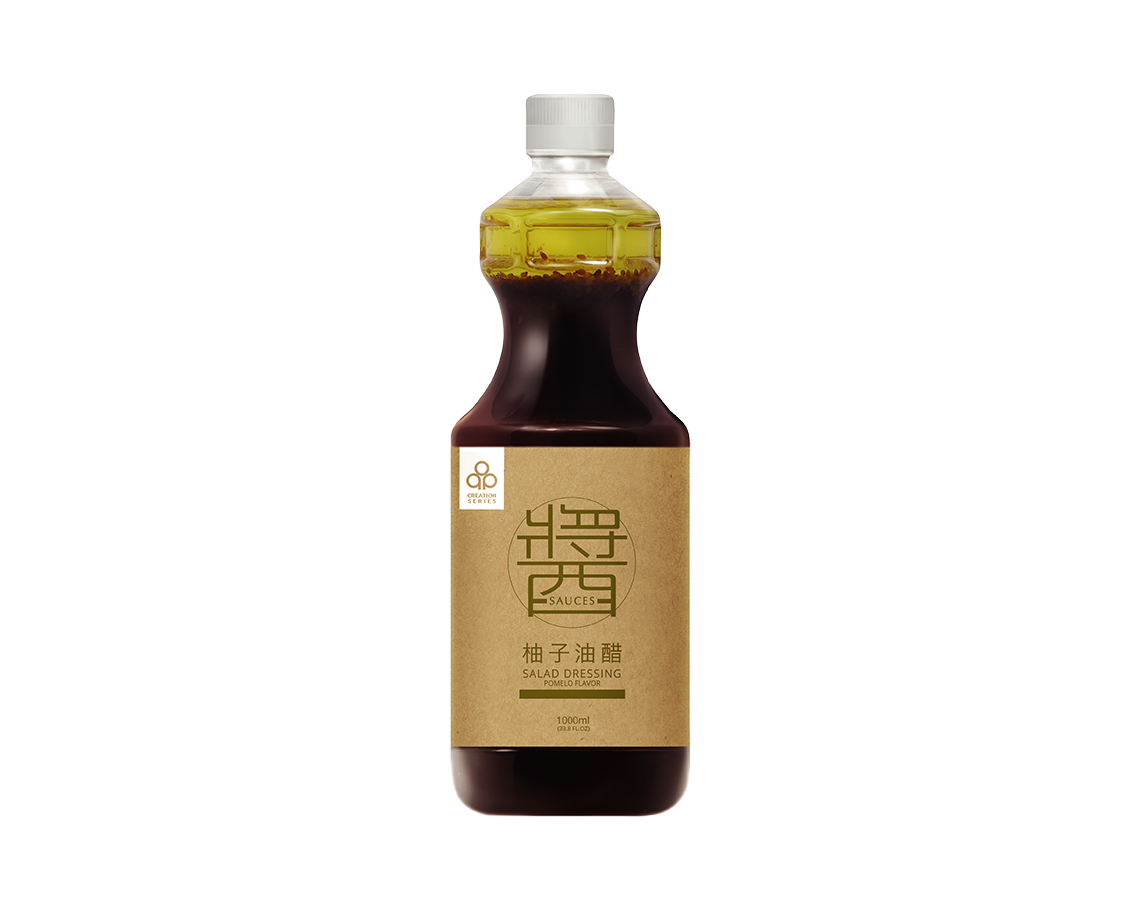 Our grapefruit vinegar dressing is made from natural ingredients! It has a perfect balance of acidity and natural sweetness. Try this amazing balsamic vinegar, paired with fennel.
Contact Creation Food for more info.
Specification
| | |
| --- | --- |
| NET WEIGHT | 1000ml |
| STORAGE INSTRUCTIONS | Best By 270 days from date of manufacture (DDMMYYYY); Store in a dark place at room temperature. Refrigerate once opened. |
| INGREDIENTS | Water,invert sugar, rice vinegar, brewed soy sauce, lemon juice, canola oil, citrus fruit juice concentrate, salt, squid concentrated extract, corn syrup (sticker), sesame, citrus fruit spice, rosemary extract |
Brand Story