嚴選 — 榛果黑可可
璞珞珈琲- Signature Series (Hazelnut Dark Chocolate)
Add Inquiry
Product Description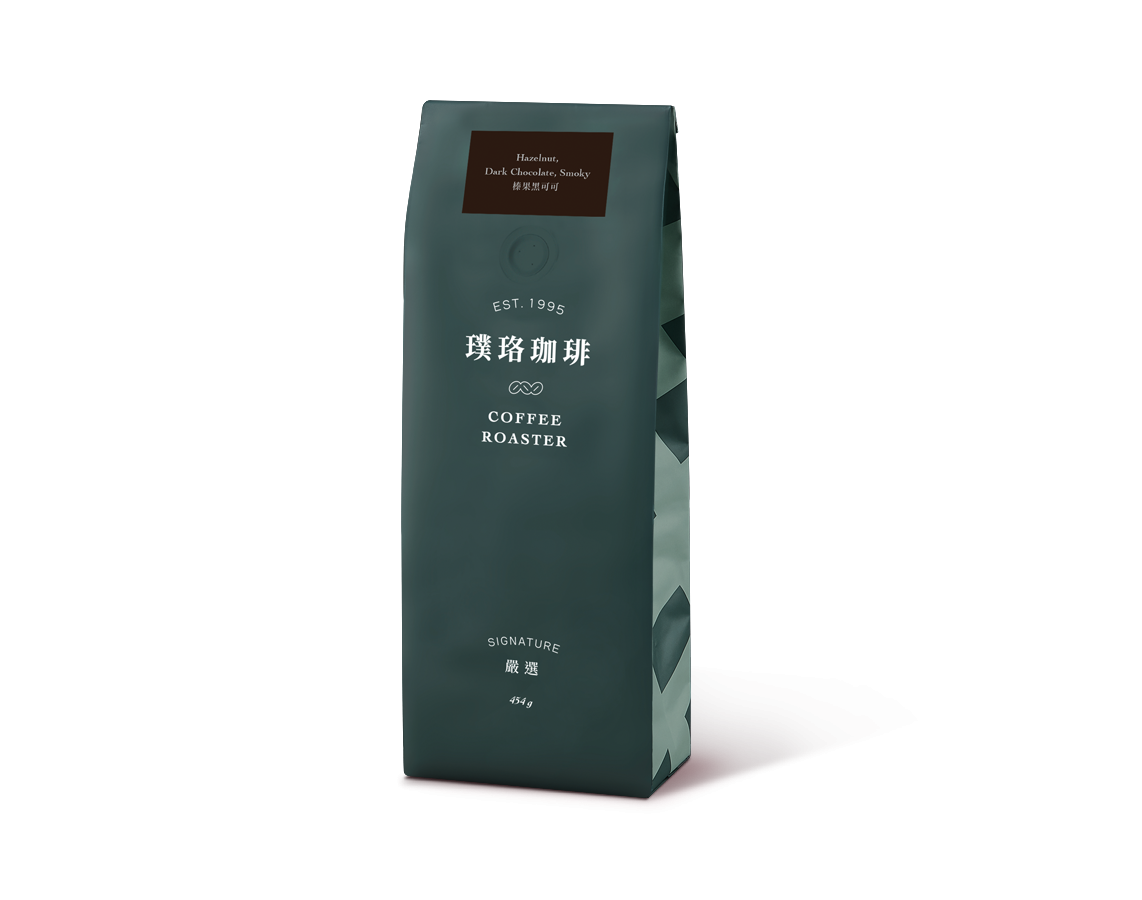 Flavor Note:Intense creamy body, flavours of roasted nut and berry.Nice and well balance mouthfeel and a heavy dark chocolate finish.
Coffee Origin:Brazil Cerrado NY2, Guatemala HueHuetenango SHB, 100% Arabica coffee
Roast Degree:City Roast.
This Blend was won a high score of 93 from the 2018 Coffee Review.

Click the link:
coffeereview.com/review/signature-hazelnut-dark-chocolate
​​​​​​​
Specification
| | |
| --- | --- |
| Specification | 454g/bag |
| Shelf life | 6 months in room temperature |
You might also be interested in
Brand Story
From the year of 1995, we devoted to running our coffee business.And successively founded the璞珞珈琲 Roasters brand and created the first large coffee roasting factory with fully automated production in Taiwan. All along, we stick to providing customers with the most flavors and high-quality coffee. For us, the key to creating delicious coffee is particular about the origin, flavor, grade, quality, roasting. For that only reason, we can keep sharing delicious coffees to everyone.