Creation Series Pink Label Whip Topping (Whipping Cream)
Creation Series Pink Label Whip Topping (Whipping Cream)
Product description
Key Features
Creation Food supplies and manufactures one of the most widely used non-dairy whipping creams here in Taiwan and is one of the biggest supplier of bakery ingredients. This whip topping can be used for desserts, fillings, toppings (for beverages and desserts), and can be stored under ambient conditions.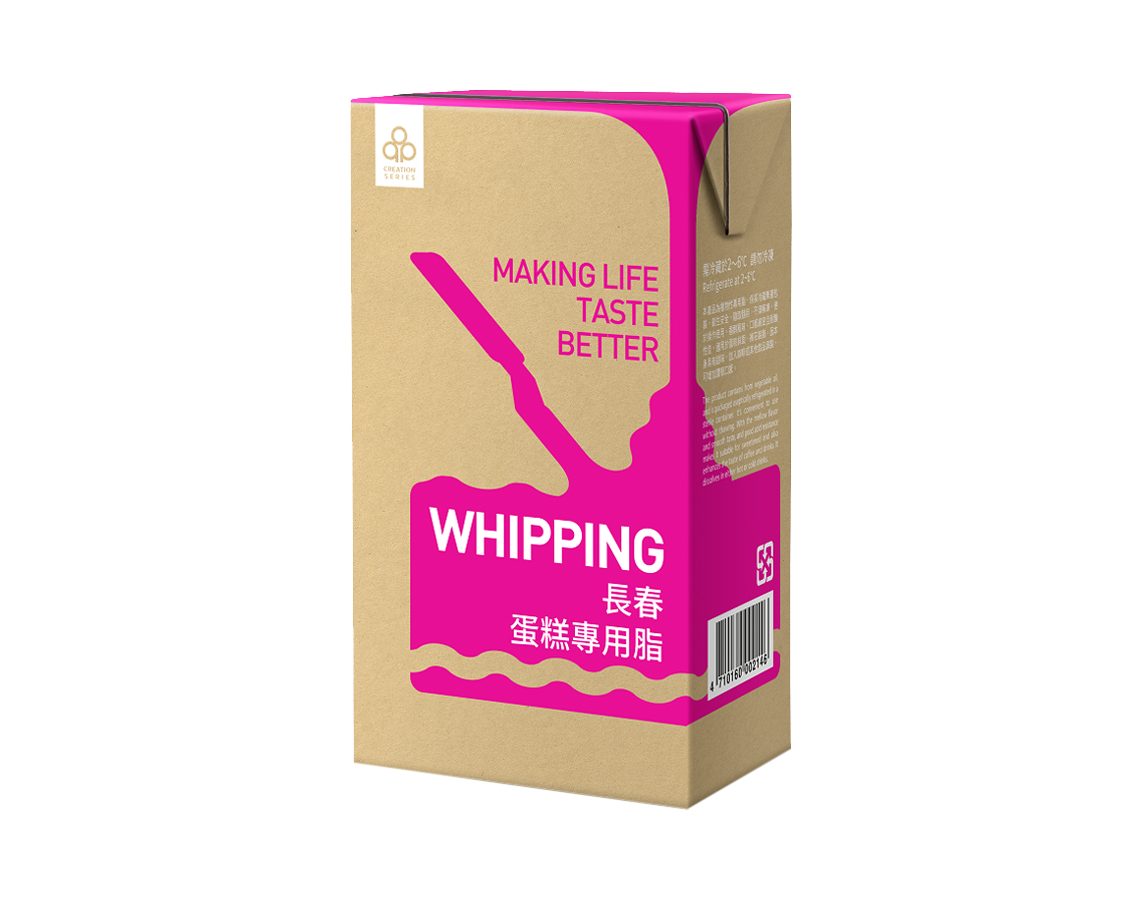 Volume Increase
4 times the original volume after whipped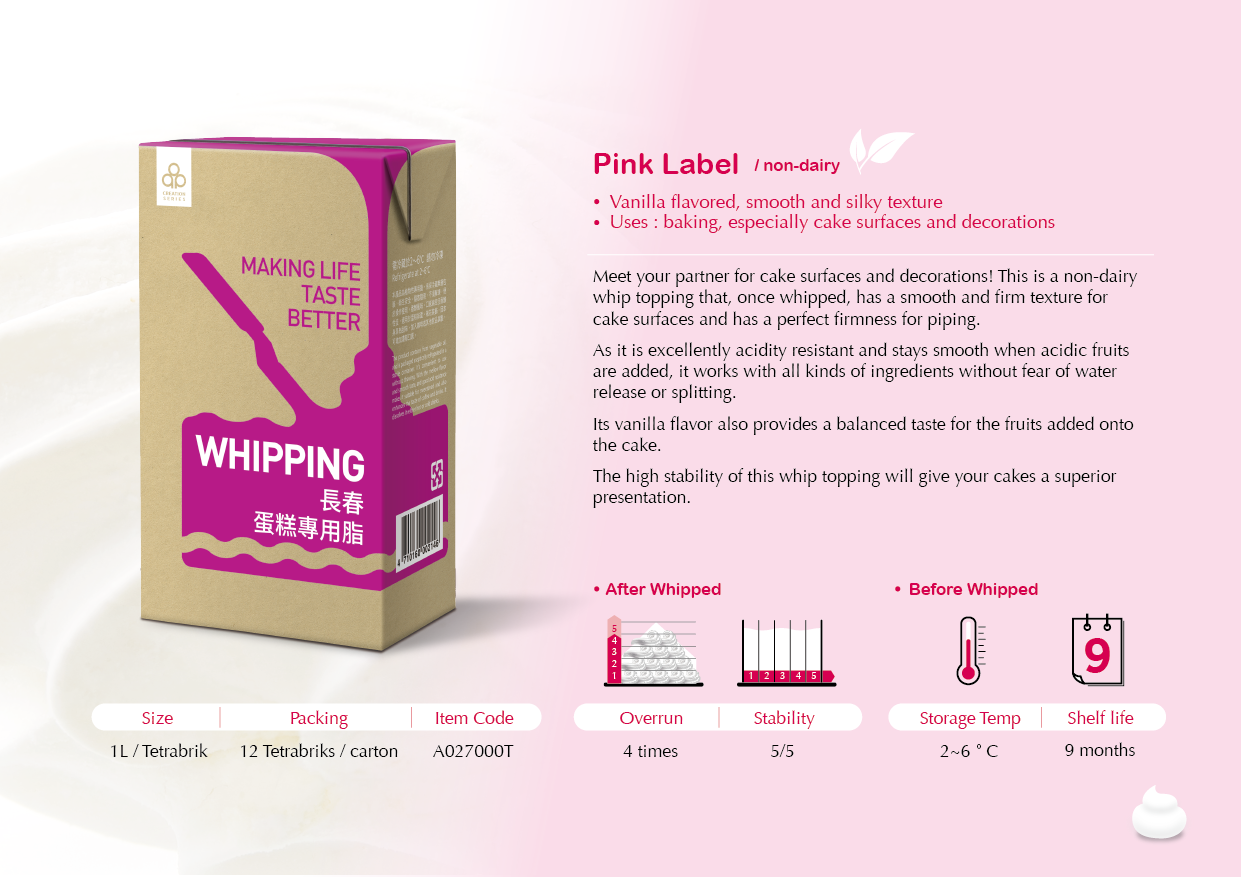 Check out our Youtube video here:
Check out our other Whip Toppings: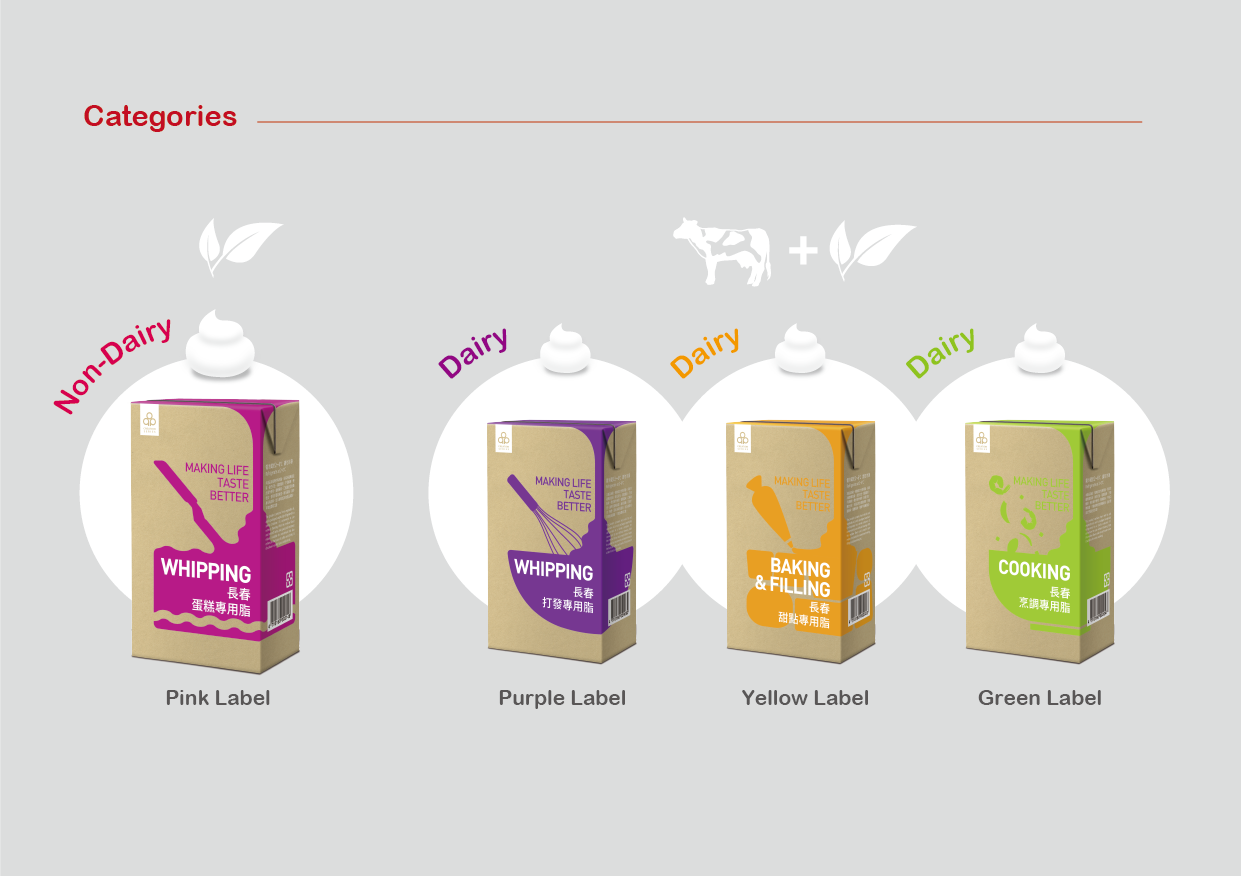 Specification
| | |
| --- | --- |
| Packaging | 1L/Tetrabrik, 12 Tetrabriks/carton |
| Shelf Life | 9 months |
| Storage Conditions | Ambient, store away from direct sunlight |
| | |
Commodity story
Meet your partner for cake surfaces and decorations! This is a non-dairy whip topping that, once whipped, has a smooth and firm texture for cake surfaces and has a perfect firmness for piping. As it is excellently acidity resistant and stays smooth when acidic fruits are added, it works with all kinds of ingredients without fear of water release or splitting. Its vanilla flavor also provides a balanced taste for the fruits added onto the cake. The high stability of this whip topping will give your cakes a superior presentation.
You might also be interested in