Creation Series Yellow Label Whip Topping (Baking and Filling Cream)
Creation Series Yellow Label Whip Topping (Baking and Filling Cream)
Product description
Key Features
We are one of the leading manufacturers of whipping cream and provide both dairy and non dairy options for our customers. As we are one of the largest suppliers for icings, fillings, and whipping topping for the foodservice, our products are versatile and consistent. These high performing whipping creams are for all your patisserie, bakery and beverage needs. Creation Food produces the tastiest and creamiest whipping cream in our own brand, and also in private labels.

Contact us for more information on bakery ingredients.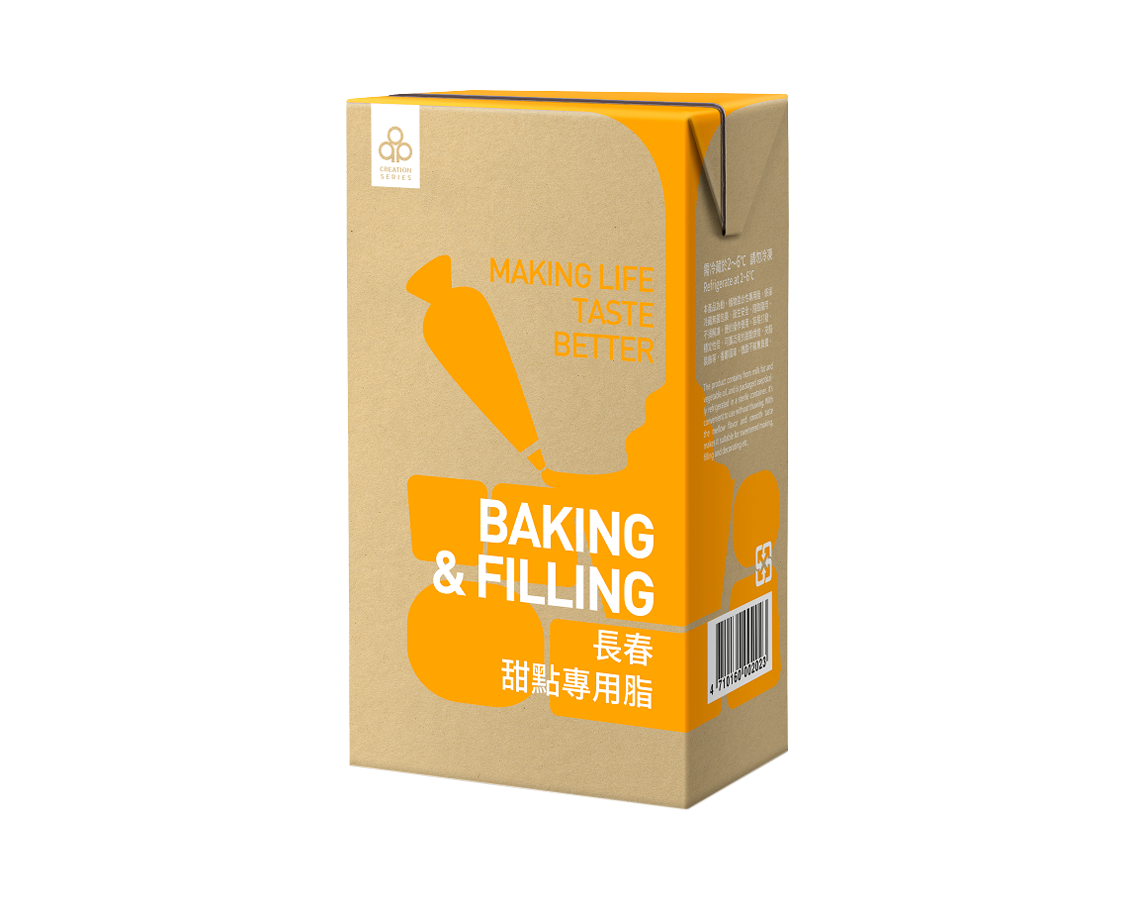 Volume Increase
Has a 30% or more increase in volume compared to dairy whipping creams, about 4 times the original volume after whipped.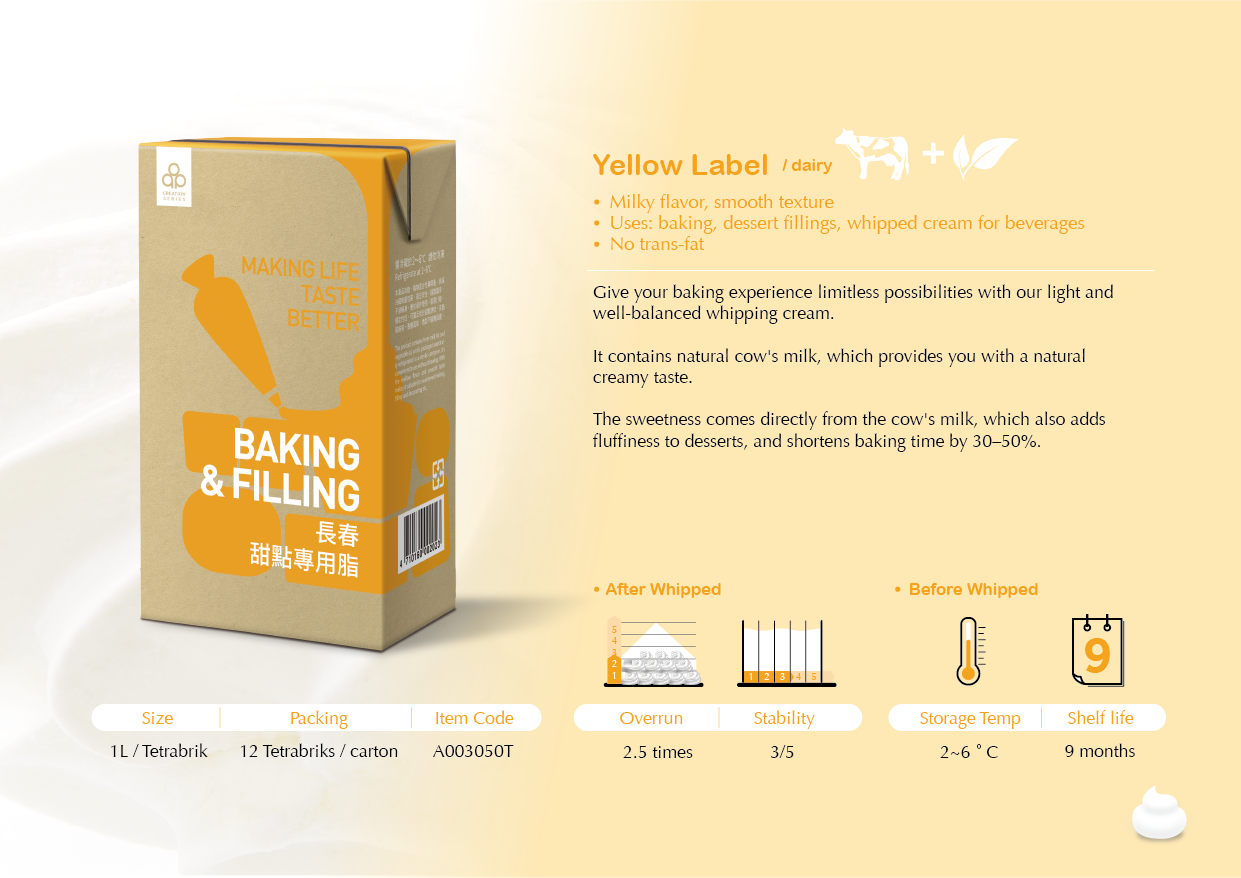 Check out our other Whip Toppings: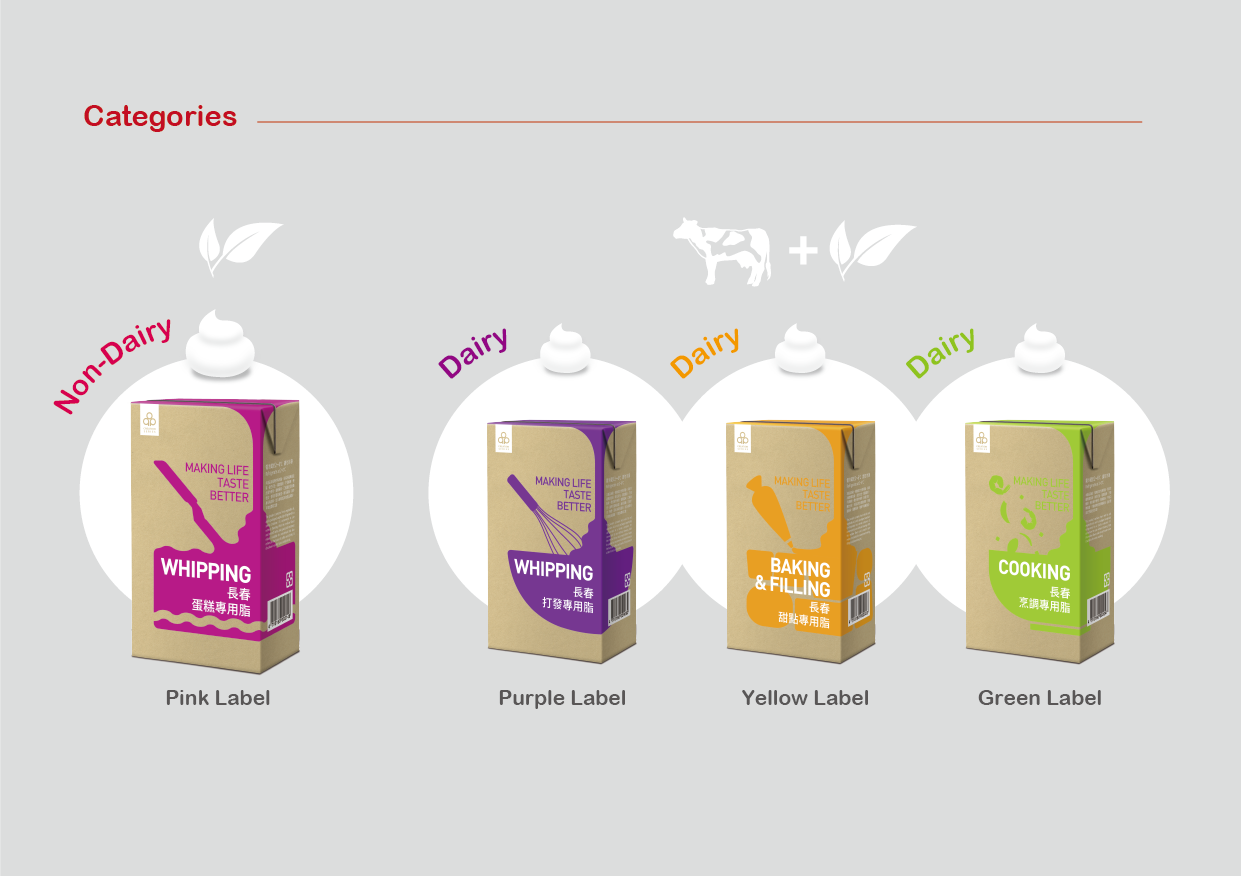 Specification
| | |
| --- | --- |
| Packaging | 1L / Tetrabrik, 12 Tetrabriks / carton |
| Shelf Life | 9 months |
| Storage Conditions | Room temperature, refrigerate after use |
Commodity story
Give your baking experience limitless possibilities with our light and well-balanced whipping cream. It contains natural cow's milk, which provides you with a natural creamy taste. The sweetness comes directly from the cow's milk, which also adds fluffiness to desserts, and shortens baking time by 30–50%. We bring you premium quality products and also help you save some time for different recipes.
There is no trans-fat or preservatives added.
You might also be interested in