Creation Series Purple Label Whip Topping (Whipping Cream)
Creation Series Purple Label Whip Topping (Whipping Cream)
Add Inquiry
Product Description
Key Features
Creation Series develops various whip topping creams for beverage, bakery and dough. This whip topping with milky flavor is specific for desserts baking and filling. Also for bubble tea mousse topping.

We are one of the leading manufacturers of whipping cream and provide both dairy and non dairy options for our customers. As we are one of the largest suppliers for icings, fillings, and whipping topping for the foodservice, our products are versatile and consistent. These high performing whipping creams are for all your patisserie, bakery and beverage needs. Creation Food produces the tastiest and creamiest whipping cream in our own brand, and also in private labels.

Contact us for more information on bakery ingredients.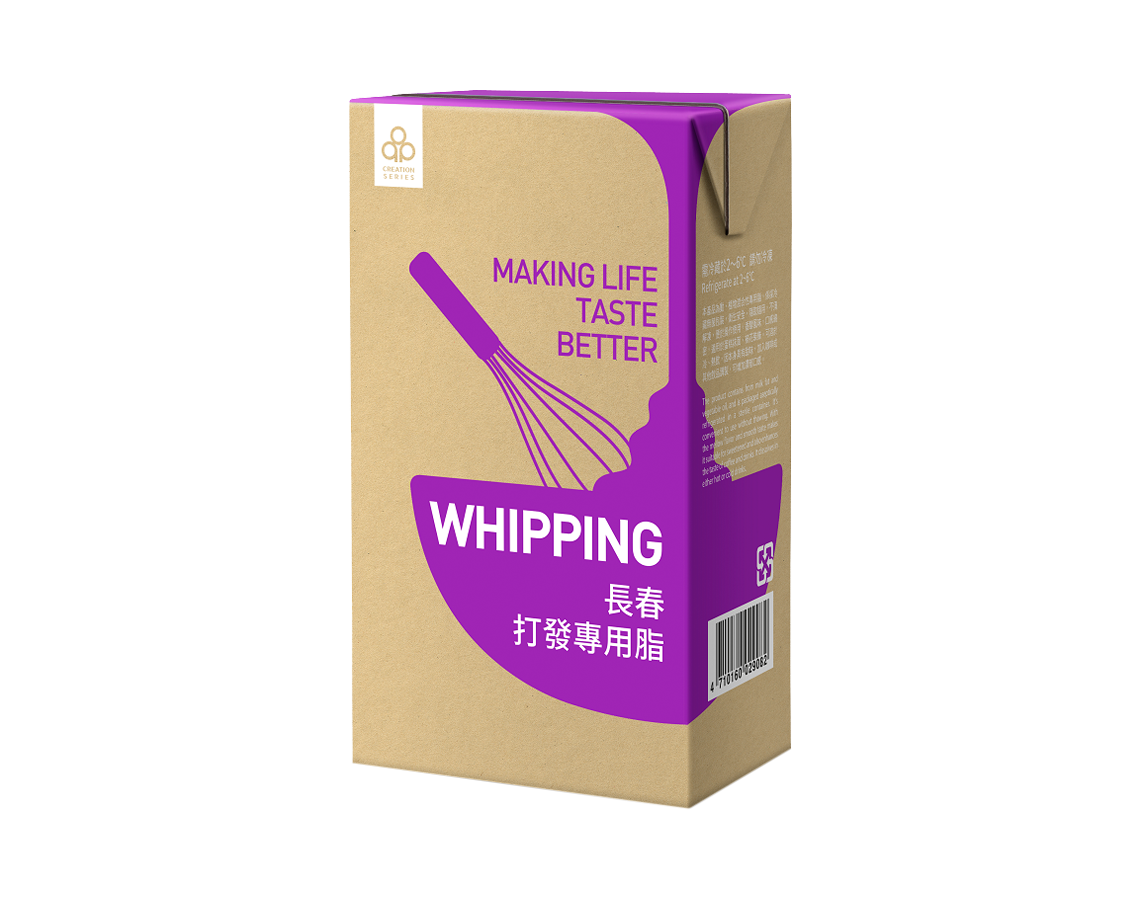 Volume Increase
4 times the original volume after whipped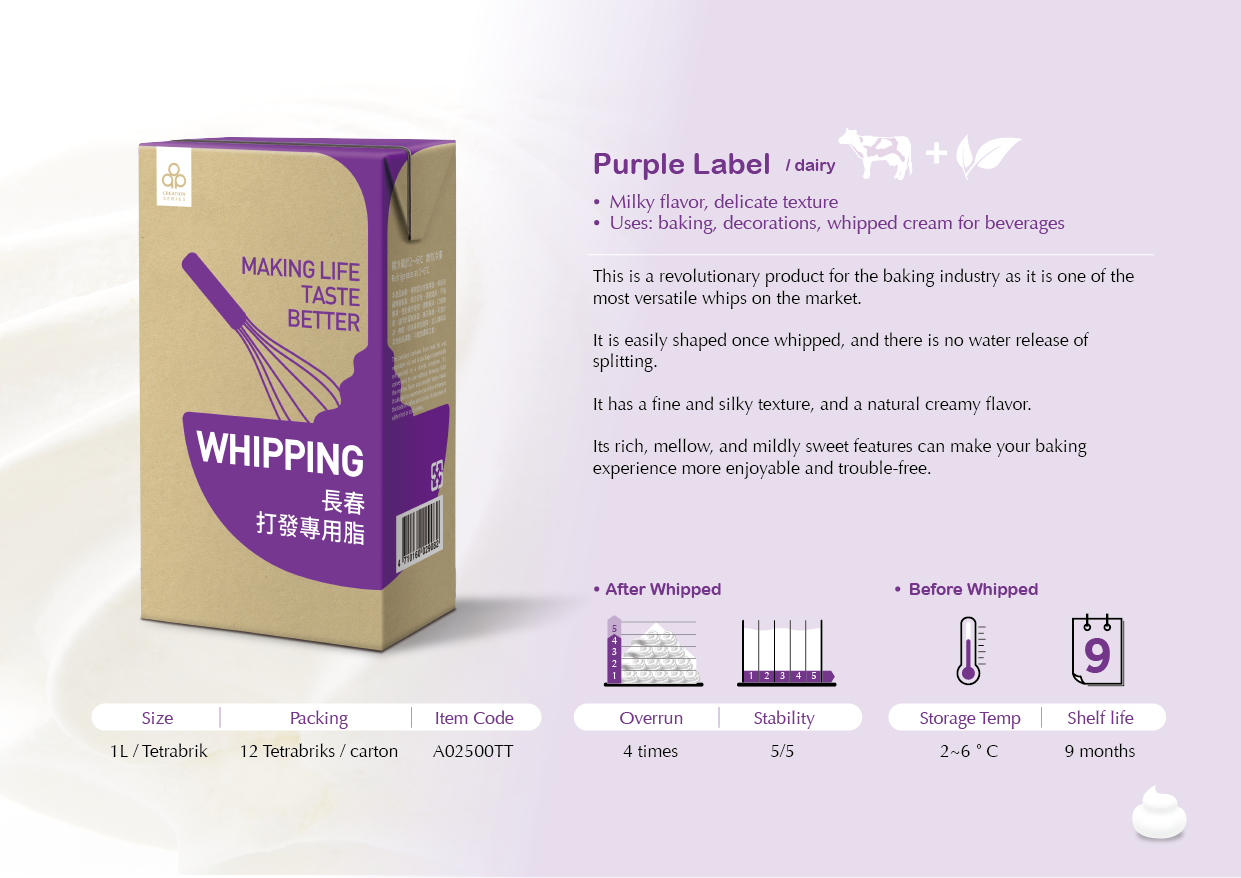 Check out our other Whip Toppings: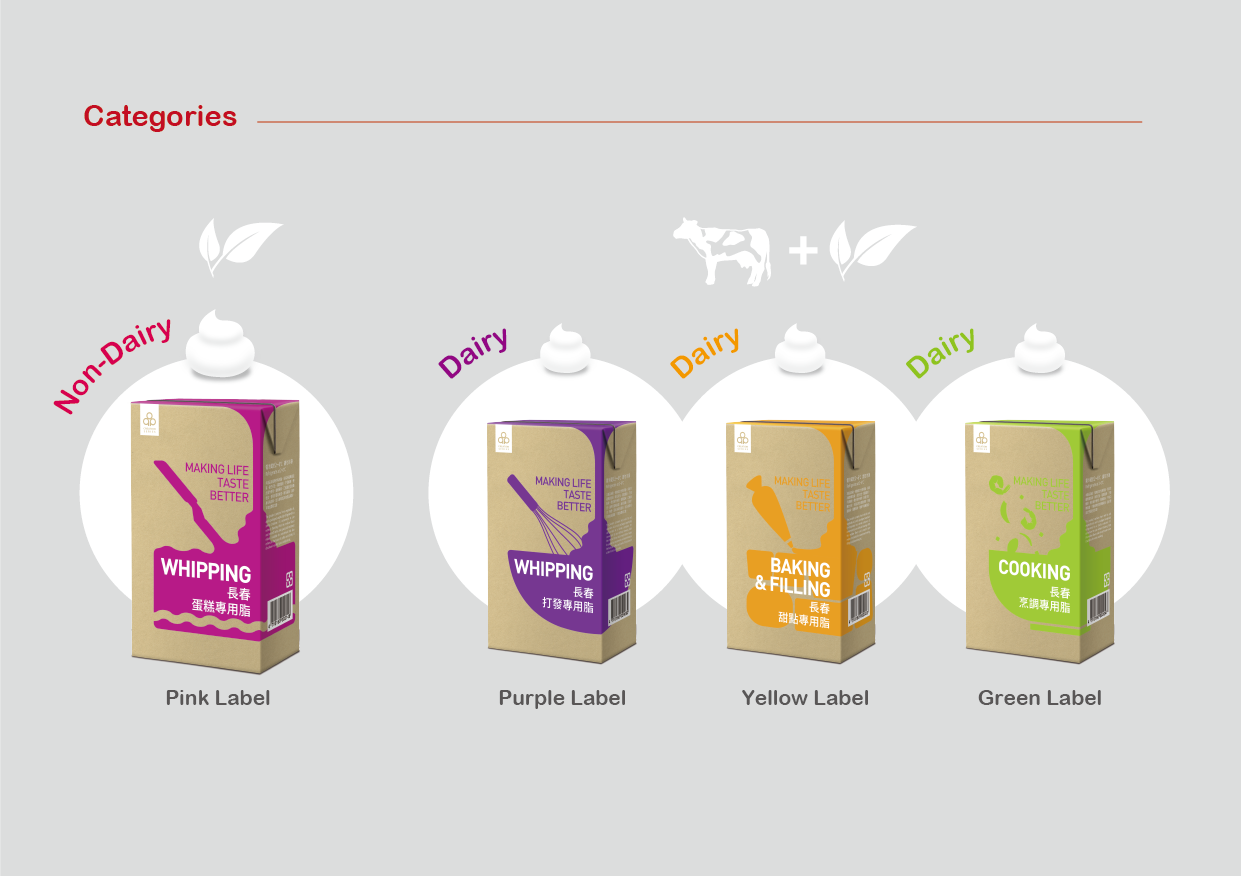 Specification
| | |
| --- | --- |
| Packaging | 1L/Tetrabrik, 12 Tetrabriks/carton |
| Shelf Life | 9 months |
| Storage Conditions | Refrigerated |
| | |
You might also be interested in
Brand Story
Whether you are looking for reliable suppliers, cost-efficient but quality products, or you are opening a new bubble/boba tea shop, Creation Food is the best solution for you. In order to provide premium products, we have the highest food safety standards, as well as state of the art production lines. We are well-experienced and well- equipped with what you are looking for as we have provided products to satisfied customers for almost 40 years.
This is why "Creation Series" was created, to help our customers create a dream tea shop or restaurant and build a team of their own, and find reliable partners who will be with them every step of this journey. Under this brand provide a wide range of products, from milk tea powders, to whipping cream (including non-dairy heavy cream), to dessert mixes, and fruit syrups.
We hope that we can one day provide that service to you!