Asahi Shuzo President Kazuhiro Sakurai joins Dassai Party in Taipei
The 2019 Dassai Party in Taipei took place at W Hotel Taipei on June 15. A series of Dassai Sake has always been sold out in Taiwan every year since Asahi Shuzo, the Japanese brewery that makes Dassai Sake, held its first overseas Dassai Party in 2016. The craze for Japanese sake proves how Taiwanese sake lovers enjoy the series of Dassai Sake.

Asahi Shuzo President Kazuhiro Sakurai came to Taipei and took part in the annual Dassai Party with Dassai lovers around Taiwan.

"We stick to the flavor and taste of each sip, hoping that consumers can better understand how we strive to brew premium sake," Sakurai said. "We really appreciate all the support Taiwanese sake lovers have given us over the past few years. I expect the Dassai Party to create different surprises for Taiwan's sake lovers every year."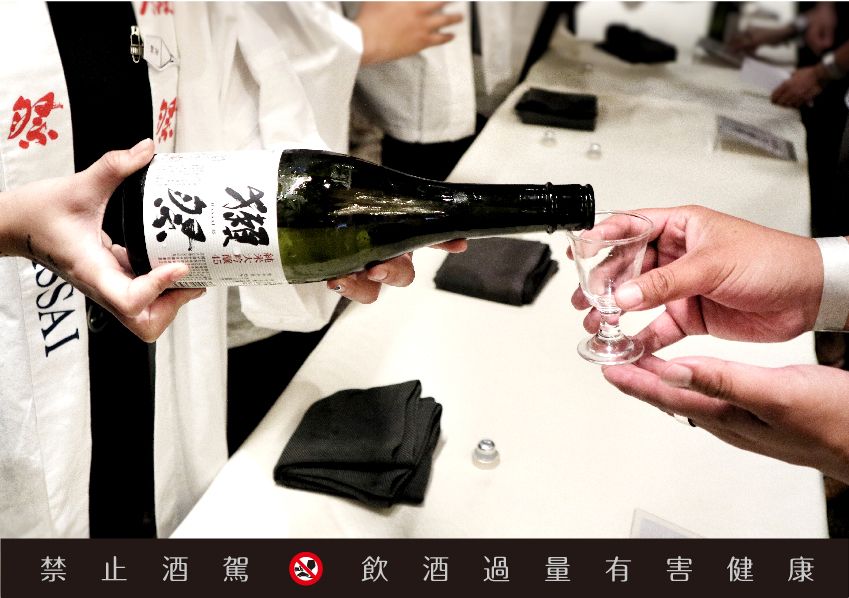 The 2019 Dassai Party in Taipei, including 15 banquet tables, took place at W Hotel Taipei. All seats were sold with limited availability and advanced booking. Tickets went on sale online from May 3. They were snapped up in less than two days. It has set the fastest-selling record in recent years. Such phenomena not only prove that Dassai Sake enjoys high brand loyalty in Taiwan, but also show that Taiwanese market for Japanese sake has been expanding year by year.

Since 2016, Creation Food has been working with Japanese sake producer Asahi Shuzo to hold the annual Dassai Party in Taiwan. At this year's event, the company not only provided a wide variety of classic and rare sakes, but also launched a new product "Dassai 45" for Taiwanese sake lovers.

The best-selling sake "Dassai 50" has been re-manufactured to "Dassai 45," with a 5% increased rice polishing rate. In other words, "Dassai 45" is made from 45% polished rice. To improve the quality, Asahi Shuzo decided to polish 5% more. The extra 5% in rice polishing rate is meant to offer consumers an even cleaner, more sophisticated taste, where each sip is slowly enjoyed and appreciated.

Compared to the "Dassai 50" series, the upgraded rice polishing ratio can result in stronger elegant rice fragrance and the aroma of flowers and fruits. If consumers enjoy the clean taste from "Dassai 50," "Dassai 45" with a cleaner, softer, and more well-balanced flavor will be strongly recommended for them.

The other two selected sakes for this year's party are "Dassai 23 Hayata" and "Dassai Beyond." With a new pasteurization method of "micro-bubbles," the former not only has a delicate and fresh flavor, but is also rare sake only for Japanese retail channels. The latter is a gift given from Japan's Prime Minister Shinzo Abe to the former U.S. President Barack Obama during his visit in Japan in 2014.

In addition, the design of this year's Dassai Party has become more fashionable. Many young sake lovers were attracted to participate in the event.