MONIN草莓果泥
MONIN Strawberry Fruit Mix
Product desciption
Juicy, bright and just the right amount of sweetness; it's no wonder fresh strawberries are a summer time favourite. Enjoy the sensation of summer all year long when you use Le Fruit de MONIN Strawberry to make cocktails, lemonades, iced teas and smoothies.
Le Fruit de MONIN Strawberry adds sweet, juicy strawberry flavour and texture to cocktails, lemonades, iced teas and smoothies.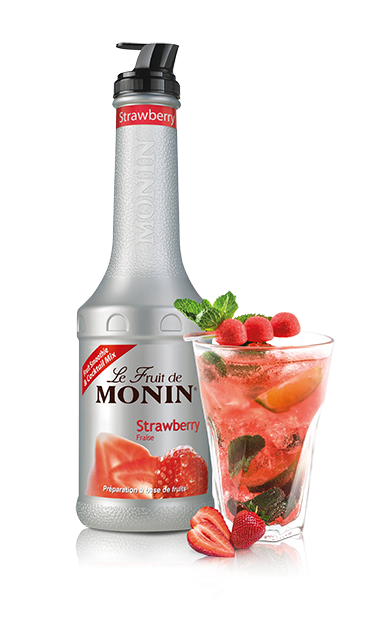 Composition and description
| | |
| --- | --- |
| Spec | 1L |
| Shelf Life | 21 months at ambient temperature |
Commodity story
In 1912, Georges MONIN started to manufacture liqueurs and syrups in Bourges, one of the well-known fruit growing regions in France. His determination for outstanding quality distinguished MONIN from other brands leading to MONIN's motto at the time: "Passion for quality".

Today, with over 100 years of experience, MONIN has become the brand of choice of the gourmet flavour business with over 160 flavours available in more than 160 countries, including the widest range of Premium Syrups, a large assortment of Exclusive Liqueurs, Gourmet Sauces, Frappé Powders, and Fruit Smoothie & Cocktail Mixes. Tasteful and versatile, MONIN will allow you to meet your customers' expectations for quality, flavour uniqueness, and newness in all applications.
你可能也會需要